Biography



name David Anthony Faustino
nicknames D Lil or Lil D (rap name); friends call him Dave or D.
date of birth March 3rd, 1974
height 5'3"
twitter @David Faustino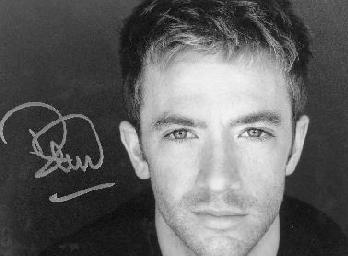 David Faustino was born in California. He has been acting since he was a baby, first appearing on television in a Lily Tomlin Special as a female clown when he was three months old. He worked steadily as an actor by appearing in various television shows, TV movies and doing voice-over work until early 1987, when the producers of a little sitcom called Married with Children needed a replacement actor for the part of the Bundy's son, Bud. 12-year-old Faustino auditioned for the part and the rest is history. Married with Children lasted 11 seasons until it was cancelled in 1997.
David lost his virginity at the age of 14 (in a closet!) and he has long been a fan of hip hop music. In May 2007, David was busted with marijuana possesion and allegedly being under the influence when seen arguing with his former wife. The charges were later dropped after he successfully completed drug treatment therapy.
He now owns a record label, Old Scratch Records, and hosts a radio show, Old Scratch Radio Hour. He continues to act in movies and does a ton of voiceover work. Check out the filmography!



family

David's mother is Kay Faustino. His father Roger was a tailor/costumer. David's brother Michael James Faustino (born 1979) had roles in four MWC episodes - "You Better Watch Out" (0213); "Life's A Beach" (0321); "Buck Saves The Day" (0403); "Get The Dodge Out Of Hell" (0917), and is seen in "Kelly Doesn't Live Here Anymore" (0708). Their older brother Randy (born 1965) also used to be an actor, but is now an audio technician who worked on such shows as Whose Line is it Anyway? and also on MWC during its final years. David also has a sister, Nichole (born 1969), who is also in the business.
David's ex-girlfriend is Elaine Hendrix, an actress who appeared in two episodes of Married with Children ("User Friendly" and "Lez Be Friends"). He was also rumoured to have dated Juliet Tablak, who played Marcy's neice Amber in MWC's ninth season.
After Elaine, David's girlfriend was Andrea Elmer. They married on January 24th 2004 in Las Vegas. They separated in 2006; David filed for divorce in February 2007.
On November 13th 2015, David and fiance Lindsay Bronson welcomed daughter Ava Marie Grace Faustino.


Married with Children

With fame comes a price. While Married with Children made him famous throughout the world, David (along with the rest of the cast) was a target of the tabloids. Numerous rumors have been published, such as David having an affair with his on-screen mother Katey Sagal and been accused of starting bar fights. These rumors are false. There is a book called Hollywood Raw (published in 1990) which reveals an interview David gave when he was 15 by his then on-set tutor. Joseph Bauer, the tutor, was the author of the book which claimed to be a truth-telling expose about the show. The only thing really true about that book was David's interview. The rest of the book is largely false, perhaps written in spite. David admitted he took that interview when Howard Stern asked him about it years later. Stern also asked him if he'd ever had sex with any of his female co-stars, particular his on-screen sister Christina Applegate. He said that he hadn't, but did admit that he's "thought about it." David and Christina are very close, as they grew up together, and consider one another as their best friend. They still keep in touch with to this day, whether in person or on social media. David, along with Katey Sagal, Amanda Bearse and Ted McGinley attended Christina's wedding on October 20th, 2001. The entire cast reunited for a Reunion Special which aired in February 2003. A smaller reunion occurred in late 2008 when David rounded up the Bundy actors to spoof themselves in an episode of his web series, Star-ving. They reunited again for FOX's 25th anniversary in 2012.
David appeared on Ed O'Neill's show Modern Family in 2013, but did not have any scenes with his former TV father. The Bundys reunited again in November 2014 when Katey Sagal got her star on the Hollywood Walk of Fame and each of them spoke at the ceremony.

For more about MWC, go to the Married with Children page. You can find Bud Bundy screen captures in the picture gallery.



the rappin' stuff

A CD he worked on with friends was released in 1991 - Balystix. He also opened a nightclub also called Balistyx (open to all ages), which quickly became one of the hottest spots on Sunset Boulevard.
As a way of poking fun at David, the MWC producers decided to give Bud Bundy an alter ego: Grandmaster B. The new look and attitude was designed to attract chicks (and to provide scope for some funny names by other characters).
In David's rap song "I Told Ya" on the Balistyx album, both Grandmaster B and Bud Bundy are mentioned. David performed this song live on his 1992 Whoopi Goldberg Show appearance. Both the album and single pop up on eBay quite often, if you are looking to purchase them.

You can see the video here.


nowadays

David works on a lot of independent movies and appears in TV shows. He does a lot of voice work. He is Mako in The Legend of Korra.
Currently he hosts his own radio show and produces hiphop acts like Patience Price.
David has interviewed his Bundy family (on separate occasions) on his radio show, and they reunite sporadically.

In 2005, David had a role in the midseason WB series The Help, which was created by late MWC co-creator Ron Leavitt.
He co-owns a production company, F.N.B. Entertainment, with Corin Nemec (Parker Lewis). The two actors wrote and starred in Rules of the Game that aired on Myspace. This was followed by creating and acting in another online show, Star-ving that debuted on Crackle.com in January 2009. The other Bundy cast members made guest appearances in two episodes.

He is still active in the community; raising money for charities and attending functions. He attends Comic Con and other conventions when possible. He is very active on social media and interacts with his fans. You can follow David Faustino on Twitter and Facebook.