Married... With News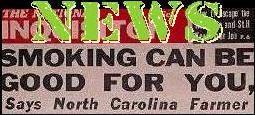 ---


7th April: Added Christina's appearance on Jimmy Kimmel Live.

5th April: It was 20 years ago today... that Married with Children premiered on FOX. How time flies!







2nd April: Added two new articles, one about FOX's 10th birthday, and another about the "A Period Piece" mini-controversy.

March: Christina Applegate is returning to TV:

Christina Applegate is returning to series television as the star of ABC's comedy pilot "Sam I Am." Jean Smart also has joined the project. The series, from ABC TV Studio and Brillstein-Grey TV, centers on a woman (Applegate) with amnesia who has to rediscover her life. Smart will play her self-absorbed mother.
Applegate had been heavily pursued to star in a series since the end of her previous show, NBC's "Jesse," but this is the first pilot she has agreed to do. The "Married With Children" alumna won an Emmy for her guest-starring role on NBC's "Friends." Her feature credits include "The Sweetest Thing," "Anchorman: The Legend of Ron Burgundy" and "Employee of the Month." She is repped by CAA, Management 360 and attorney Stephen Warren.


9th Feb: Added Katey in Tales From The Crypt and That 70s Show.

8th Feb: Added some more articles.

5th Feb: David Faustino has filed for divorce. See BUDDOM for more details.

1st Feb: Added Christina in Mad TV and Friends, and also added her biography.

31st Jan:Added caps of the MWC True Hollywood Story.

29th Jan: Added the 1987 photos. Memories!

23rd Jan: Created the spoofs page, updated the awards page and added some promo pics.

19th Jan: Added caps of the Bundys Tonight Show sketch.
Happy Birthday, Katey!

16th Jan: Added a bunch of articles.

14th Jan: Katey Sagal and her husband welcome a baby girl to their family! Esme Louise Sutter was born via surrogate on January 10th.

Katey Sagal has a baby at 50! Katey Sagal, who played the silly housewife Peggy Bundy on Married...with Children, has a new baby! Her third child, Esmé Louise was born last week by surrogate.
"I'm too old to have my own baby, and I didn't wanna to hazard either my, or my new baby's health by bearing her. They implanted my inseminated oocyte into a surrogate mother", said Sagal. "I kept my eye on the whole pregnancy, and I was there when the baby was born. We often went to the medical examinations together, and in the last month the surrogate mom moved into our house."
Sagal's two other children, Sarah and Jackson found this whole thing a little bit strange; why is another woman bearing their sister? "I told them everything in so many words," said Sagal. "I told them that this is the only way for me to have a new baby."
Why was it so important to the actress, you ask? Because her 5-years-younger husband, Kurt Sutter wanted a common child so bad. After Sagal's gynocologist talked her out of an other pregnancy, the surrogate way was their only choice, though it cost a lot. "It'd have been worth much more at that moment, when my husband held our baby in his arms first." Said Sagal, "that's not impossible that we take on a new child soon enough!"


January 2007 Back online! Thanks to The Al Bundy Site.

5th Mar: Captures of a Bundy sketch for Comic Relief added.

1st March: Amanda Bearse in Fright Night.

28th Feb: Added some caps of Christina's Arsenio Hall appearance.

20th Feb: Added some promo pictures.

13th Feb: Katey Sagal will host Nick at Nite's Search for the Funniest Mom in America 2. The competition -- a five-part reality series -- debuts on Tuesday, April 4 at 10 pm.

7th Feb: Updated the Group page of the Cast Database, and added a feature on Buck.

Jan '06: Christina Applegate is divorcing her husband of four years. Sweet Charity ended its run on Dec 31st.

3rd Nov: Added the season five production pictures.

28th Oct:Added the season four production pictures.




---


Older news can be found in the news archive



| NEWS ARCHIVE | visit the CAST DATABASE | GO BACK HOME |