Marriedaniac's Macrocosm of
Married with Children


About my sites:

I am no way affiliated with Married with Children, its production company, or its cast and crew.
These are simply just fan sites. Any questions, queries, comments or suggestions can be emailed to me at: marriedaniac@yahoo.com.

Special thanks to Daniel of Albundy.net for hosting my site. Much appreciated!




Cast Database - this is a nameless site, and will probably be forever known as the Cast Database. This is a cast filmography site with additional information; it's a simple reference base for the cast with some pretty pictures and articles. As long as the cast continues to work, the site will remain under constant construction.


Married with Children... All Things Episodic - The site for Married With Children transcripts. This site that will probably remain in constant development. I initially wanted to create my own episode guide or reference database, but really we focus on its biggest features: the scripts and episode reviews. I would like to collect as many draft scripts and transcripts as possible.


Buddom - my David Faustino site. I wanted to do this site because there were no other David Faustino sites on the internet, and since I have collected a lot of information about him, I thought that went together like a horse and carriage. And viola! Buddom was born. The name comes from a quote by Kelly in Married with Children episode "Hi IQ" - "I shall now leave you to wallow in the murky world of your own Buddom."


Tape trading - Back in the days of no DVDs and slower interwebs, I used to trade tapes with other TV show fans all around the world. I continue to seek everything I possibly can to do with Married With Children. Happy for you to get in touch if you have something special I may not have seen. I do not sell anything for profit.





About me:



Who is Marriedaniac? She is also BundyAnna. And she is a television sitcom junkie from Australia. I have been interested in Married with Children for years, but didn't get properly into it (and I mean into it) until 1997.
I love TV and TV history. I also love a lot of British shows; I adore French & Saunders. Musically, I love classic rock or anything with a great riff. Oh, and Weird Al. I have huge interest in the media production world and musical theatre; I like dancing, and have dabbled in teaching.

Any comments, questions, suggestions, etc. are welcome and I can be emailed at the above address. You can add me on facebook but please tell me you're an MWC fan and found me here.
You can also find me on youtube, where I've uploaded some MWC clips.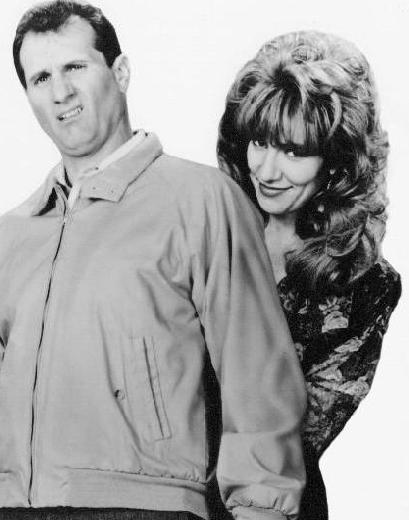 back to the home page