While doing research for my model of Als' "Dodge" I made several screen caps. I figured I would share them, some observations and theories on the actual car(s) here.
From the beginning of Oh, What a Feeling: I believe this is the first screen appearance of "The Dodge", someone correct me if I'm wrong. This car is clearly a 1973 Plymouth Gold Duster model as indicated by the bumper, grill, hood, ect. I don't think this car ever appears again in the show.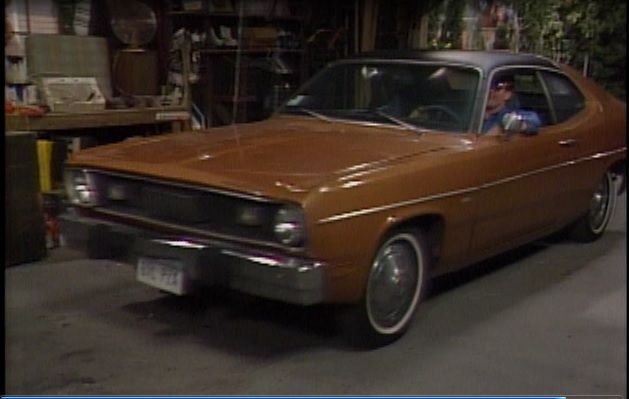 From the end of Oh, what a Feeling: This car has a 1971/1972 front end, and is obviously not the same car as in the beginning. I believe this car portrayed "The Dodge" for the remainder of the series.
I have more pics and will post them soon, stay tuned!